Save Your Roof, Save Your Money
Why Replace, When You Can Re-ply?
Your building is a valuable investment, and the cost of a roof replacement is nothing to laugh about. What if you could add decades to the life of your roof and avoid the hassle of replacement? When properly applied and maintained, a fluid-applied roofing system could be the last roof you'll ever need.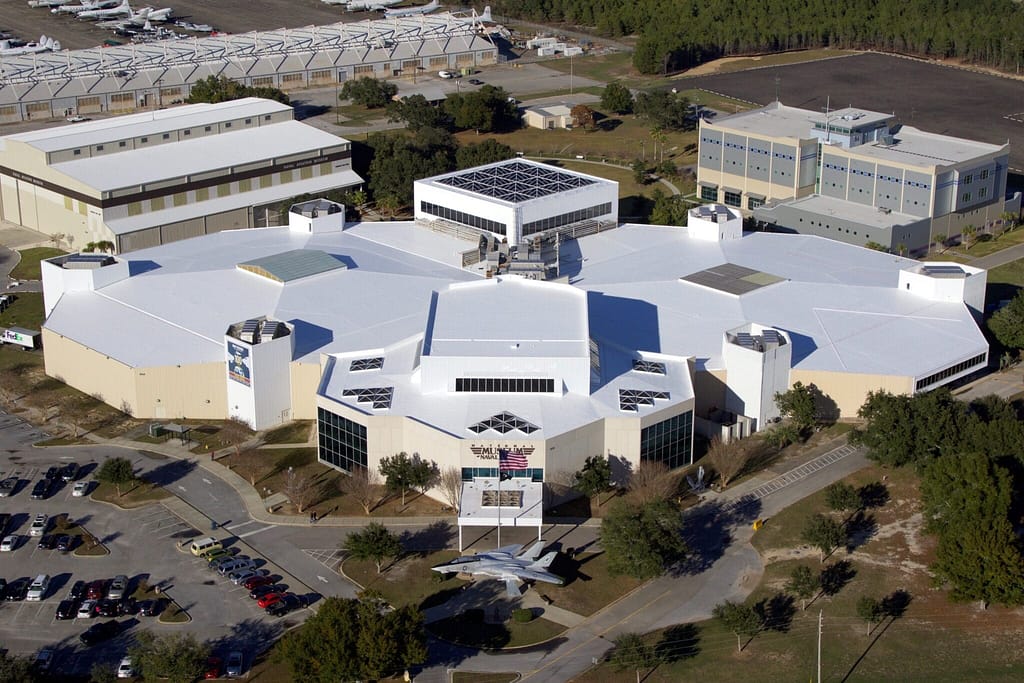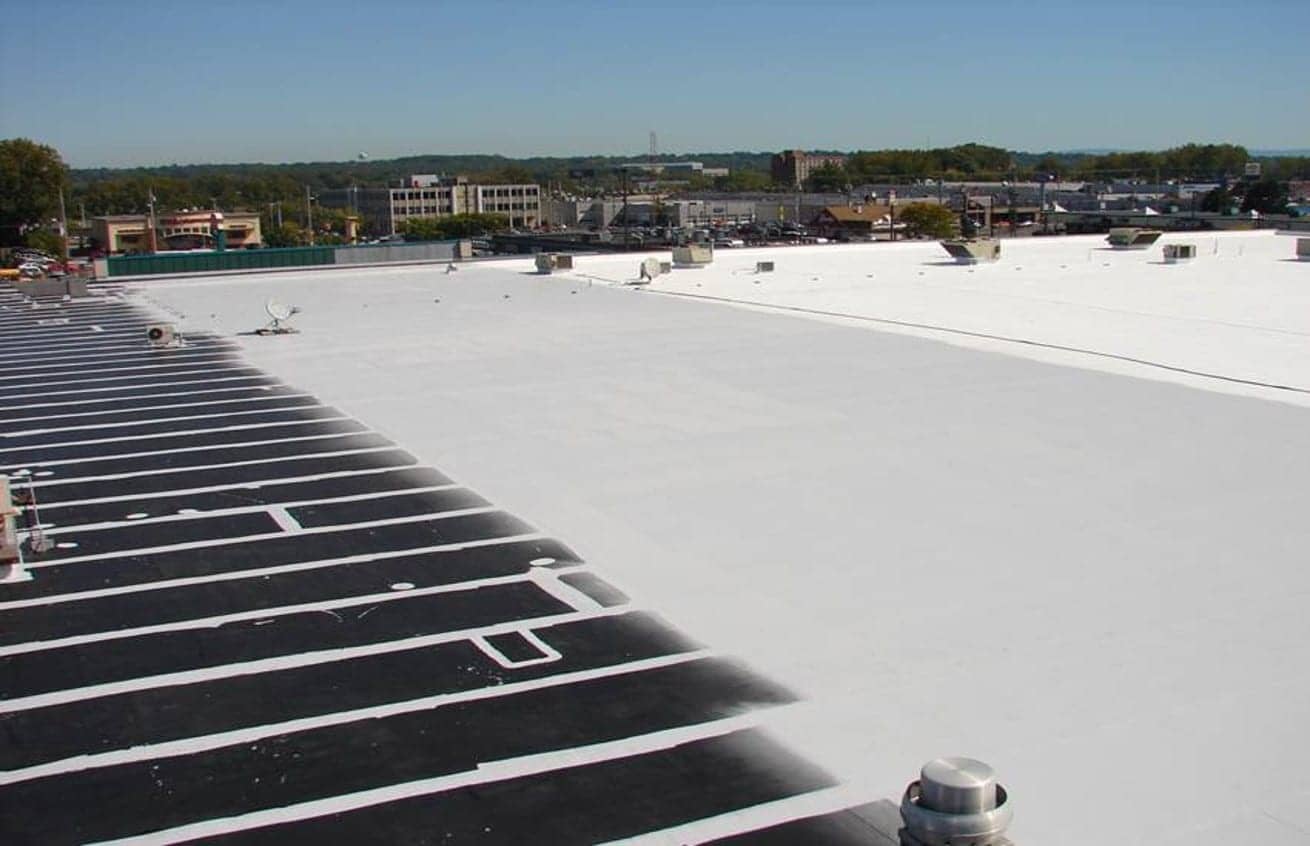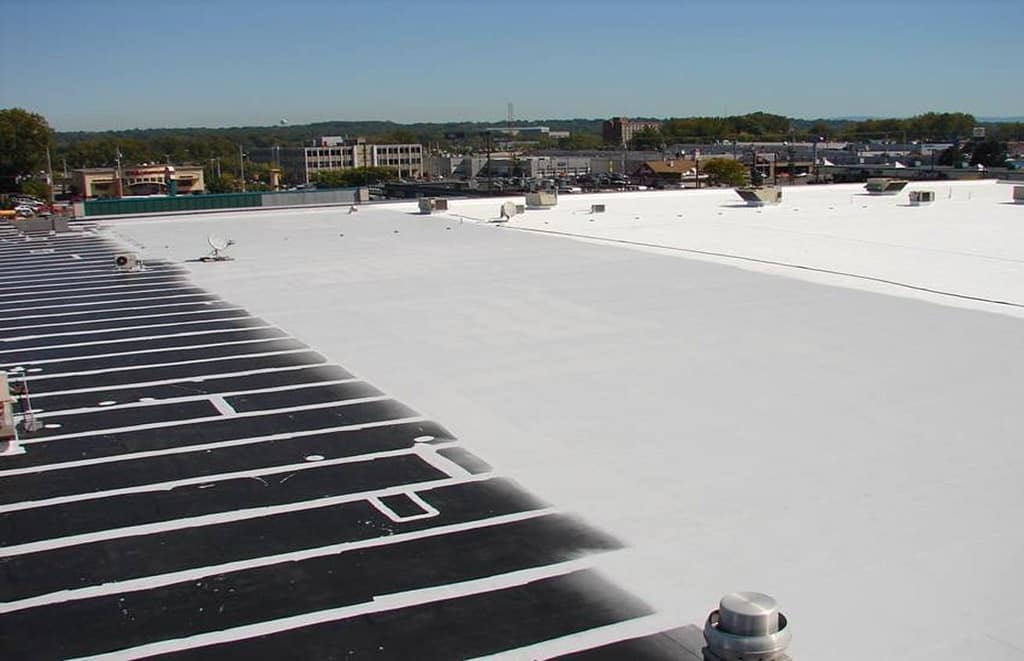 What Are Fluid Applied Roofing Systems?
Fluid or liquid-applied roofing membranes are fully-bonded, fluid-based roof coatings that can be fully or locally reinforced in transitional areas on a roof. When these coatings cure, they form a rubber-like, elastomeric, waterproofing membrane with no cracks, gaps, or voids, preventing any water from entering. Fluid or liquid-applied systems create a seamless barrier between your existing roof and the elements, protecting it from damage and wear. It can be applied to most roof shapes, making it a convenient roofing solution for almost any business.
Fluid-applied roofing systems can be applied to many different substrates, including:
Applying a liquid-applied roofing system has many advantages, especially if installed soon after initial roof construction or replacement. When you choose a liquid-applied system, you're getting a high-performance, lower maintenance, roofing option. Not only that, but our quick curing system offers:
Applying a roof coating will prevent damage and protect against the usual culprits responsible for roof repairs and replacements. Sealing up any penetrations and seams will strengthen the substrate and prevent any possible leaks.
Done in Less Time Than a Roof Replacement
Fluid applied systems are rapid curing, allowing for multiple coatings in a short span of time. This means, depending on the size of your roof, the liquid applied system could be ready in a matter of hours.
Lower Air Conditioning Costs
Fluid-applied roofing can save you up to 50% on your AC bill. It's highly reflective, which can reduce the surface temperature by 50°F – 80°F which minimizes the heat transfer into the building.
Buildings that have cool roofs can reduce smog levels. In the summer, urban areas become "heat islands" with temperatures much higher than surrounding areas. The higher temperatures result in increased ozone levels and contribute to smog and haze. Fluid-applied systems help reduce this heat island effect.
The Trusted Commercial Roof Contractor
We pride ourselves on employing the best in-house roofing contractors in the state. Our roofers are master-certified, licensed, and bonded.
In addition, we don't take your trust in us being around your business lightly. That's why we ensure that every member of our team is professional and trustworthy, giving you one less thing to stress about throughout the roofing process.
Satisfied Customers Across the State
This company did an excellent job! Very professional! My roof looks great!
– Angela Sewell


Drew with Collier Roofing provided excellent service. They had to come to my house on multiple trips and maintained a professional attitude through everything. I high recommend them if you need roofing / gutter repairs.
– David Campbell


I've used Collier Roofing for two different homes and am so pleased! Their customer service, responsiveness and fair pricing make them my top pick for any roofing or gutter service.
– Amanda Wagler


Ready for a Durable, Long-Lasting Roof?
If you're ready to extend the life of your roof and protect your business from avoidable roof damage, contact us today! We'll perform a free inspection to see if a fluid-applied system is right for your business.