Commercial Roof Replacement
The Roofing Contractors You Can Trust
Is It Time For a New Roof?
If, during an inspection, we find that the replacement cost is less than the cost of a roof repair, we may suggest a full roof replacement.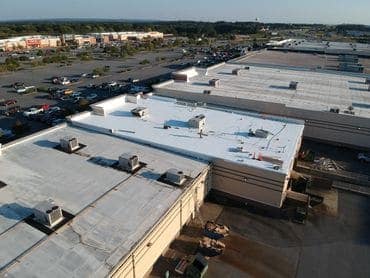 Get Your Roof in the Best Shape
Have peace of mind that the roof for your commercial building will be in good shape. Roofing replacement offers many benefits.
Trust Us to Replace Your Roof
We pride ourselves on employing the best in-house roofing contractors in the state. Besides being professional and trustworthy, our roofers are master-certified, licensed, and bonded.
Satisfied Customers Across the State
Wondering if a Roof Replacement is Right for Your Business?
If your roof needs work, we are ready to help!